Speaking for success
Speaking languages unlocks a world of opportunities for students wanting to travel, connect with other cultures or supplement their formal learning - whatever they're studying.
Busy schedules and time pressures can make learning languages seem out of reach.
But uTalk's simple multi-platform app makes it easy and fun for the whole campus to start talking and get to where they want to be.
Newcastle students conquer the world
Newcastle University has embraced language learning with uTalk - making it available to all their 12,000 staff and students using their university logins on their own devices and in the Language Resource Centre.
And it's already changed lives. Language student David uses it to expand his Japanese vocabulary: "I've grown up around Japanese gaming my whole life, and I wanted finally to be able to understand the information they put out about new games. I really enjoy uTalk - the layout is nice, the vocabulary is helpful and there are lots of different ways to memorise them, which is really good."
While postgraduate student Leana from Serbia uses it for social reasons. "I love travelling and mixing with people from different cultures. uTalk allows me to try out lots of different languages, from my own language and English too."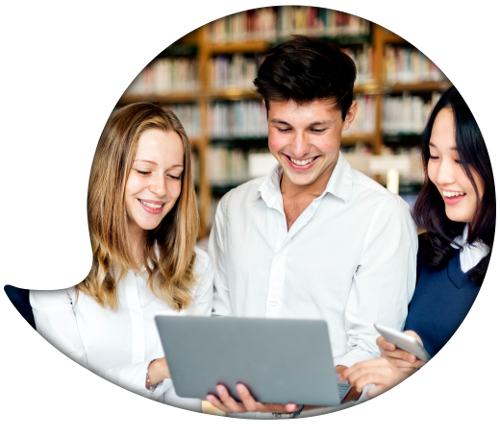 Making languages child's play
Children have a natural ability to pick up languages by listening, speaking and repeating. So they can be put off by a more textbook approach to language learning.
uTalk has devised language software for the classroom that's a more natural way to learn.
Fun, educational games help languages stick and make it easier for teachers to keep pupils engaged with great results.
"The single most motivating teaching tool I have ever found. My pupils can't get enough of it."
Pat Young, Head of Languages, Kilmarnock Academy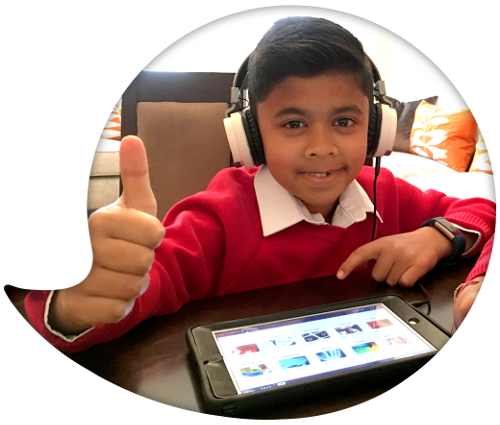 Finding the language stars of the future
Teachers are always looking for ways to encourage independent learning and our Junior Language Challenge is perfect for doing just that. Pupils love discovering a wide range of languages, not just those on the curriculum - and they get quite competitive too.
The JLC is the UK's only primary school language challenge. It was set up 14 years ago and is more popular than ever. And it's not just good for kids in the UK - 100% of the £5 entry fee goes to onebillion to support their work with marginalised children across the world.
"I really like the JLC because I enjoy playing computer games and video games, and this is like a video game but it's learning at the same time. I can do it whenever I want on my iPad".
Rohan, age 9, from London