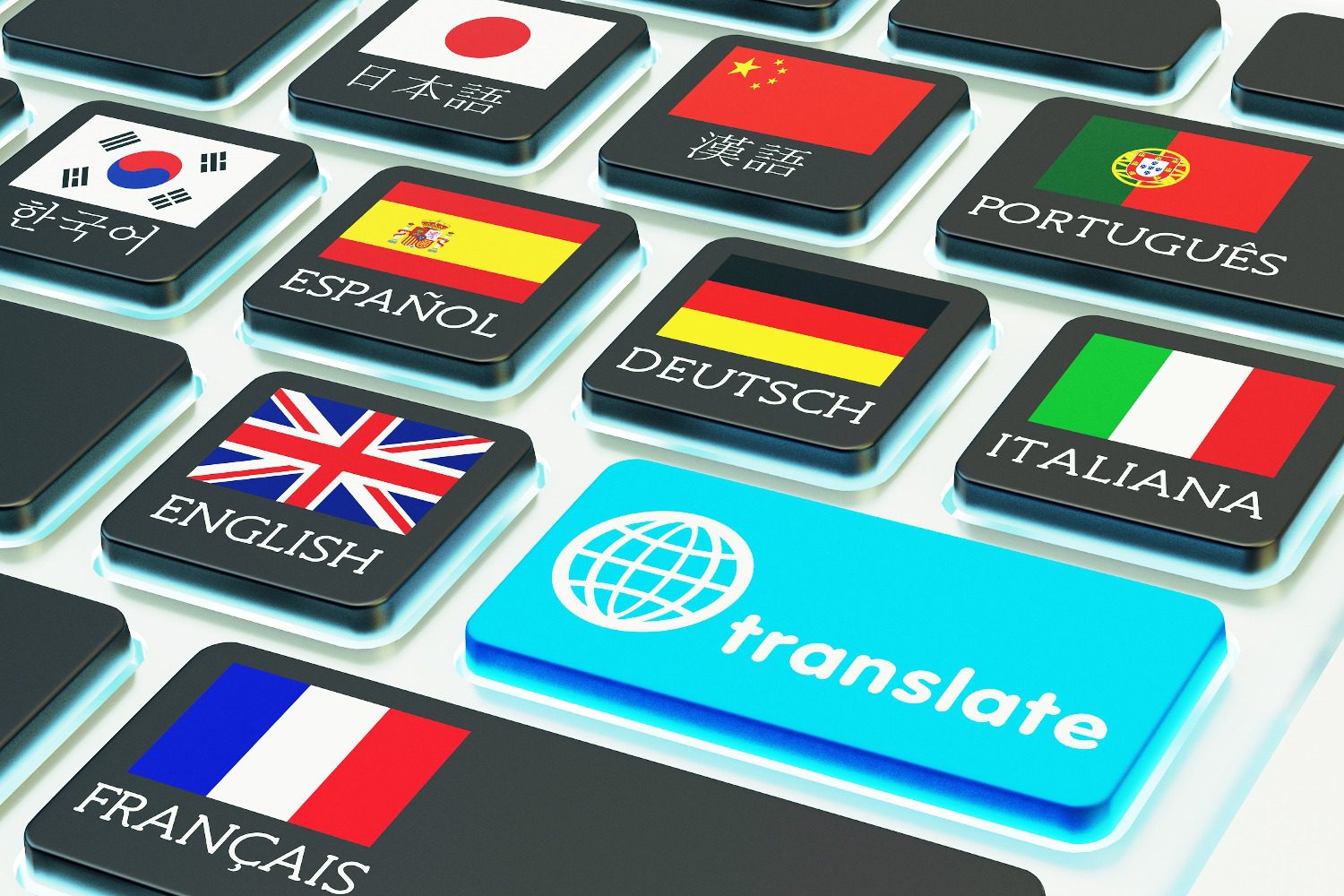 Microsoft have just unveiled the latest version of their Skype Translator, which will enable us to chat with people all over the world even if we don't speak their language. This story ran in the Daily Mail here in the UK yesterday, under the rather depressing headline, 'Don't bother learning a foreign language! Skype will soon translate spoken foreign words in real time'.
I can definitely see that this innovation has its uses, particularly if you need to speak to a client or colleague in another country, and don't have time to learn their language. And I'm in no way trying to undermine all the years of research that have gone into its development – it looks incredibly clever and impressive. But I think it's unrealistic to believe that it's going to make language learning redundant.
For one thing, I haven't had a lot of faith in translation software since the time I needed to write an email to a colleague in Dutch. Since the only Dutch I know is 'waar is de winkel?' ('where is the shop?') and 'de tweemansbob' ('two-man bobsleigh'), naturally I turned to Google Translate, copied and pasted the offered translation and sent the email, feeling pretty proud of myself. Until my colleague replied, telling me – in English – to never use Google Translate for Dutch again, because what I'd sent him made no sense at all. Hard to tell by email, of course, but I always picture him wiping away tears of laughter as he wrote his reply.
This was a few years ago, and I realise things have come on a bit since then. But these days if I have to use an online translation tool, I'll always copy the text back in and check it makes sense in English before I hit send. And even then I'm never completely convinced I haven't made some horrible mistake. As with any translator, if you don't know the language at all, you have to put complete faith in the intermediary to correctly translate what you've said. With people, you can generally tell if they know what they're talking about. With computers, it's not so easy – especially given that this particular innovation also relies on speech recognition technology to even decide what needs translating in the first place.
I'm no expert but I'd assume most people with a need for the Skype Translator will be those needing it for business calls, and in that case, you definitely need to know your translator is 100% reliable, or who knows what you could end up agreeing to? Presumably, those who call friends or family through Skype will already know at least a little of the other person's language – unless they're calling their in-laws, in which case it's possibly even more important to avoid embarrassing translation mistakes.
Secondly, even if I were completely confident that the translator was accurate, I'm not sure I'd want to use it. The brilliant thing about video call software like Skype is that it allows you to talk face-to-face with someone on the other side of the world, where before they would have been a disembodied voice on the phone or, even more impersonal, a written letter or email. Microsoft describes the translator as 'human to human interaction' but it's not really – it's 'human to computer to human', and what you hear is not your friend or colleague but a computer-generated voice giving you the translation of what they're saying.
Personally, I'd rather do a bit of preparation, then fumble my way through a conversation, probably in a mix of languages and littered with mistakes, than have to sit and wait for a program to decide what it thinks I said and pass it on. Not only that, but making the effort to learn at least a little of the other person's language shows respect for them and their culture. It's well known that speakers of other languages would much rather you try, and get it wrong, than sit back and let a computer do all the work.
Finally, as we all know, there are no end of benefits to learning a language, far beyond making it through one Skype call. We've covered all these benefits elsewhere, so I won't go into them all again. And in fairness, I don't think Microsoft are trying to replace language learning. But I can't agree with the Daily Mail's headline – just because a machine exists that can help us out in a tight spot, it doesn't mean we should never make the effort to learn a language again. Language learning is as important as it's ever been, if only to avoid an embarrassing situation like this, when we're forced to leave the computer behind…
(Apologies in advance to any Italian speakers!)
Liz