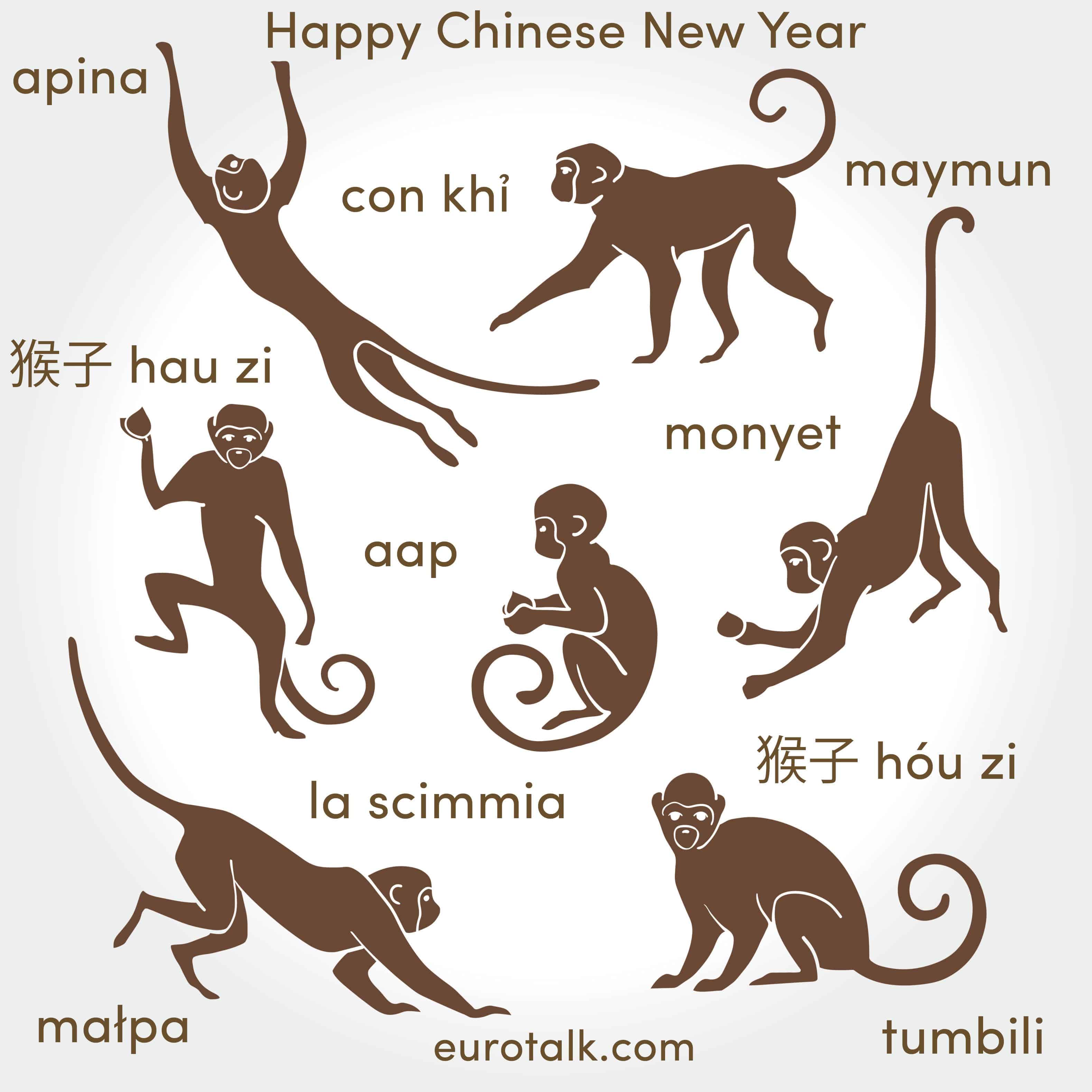 Happy Chinese New Year! 恭喜发财!
Today is the first day of the Chinese Lunar New Year. The period before Chinese New Year is one of the biggest annual migrations of people, all going home to their families to celebrate together. This is for the New Years Eve dinner, also known as the reunion dinner, normally done at home rather than in a restaurant. A variety of dishes are served at the reunion dinner, these usually include fish and dumplings, which signify prosperity. It also includes lettuce, shallots, celery, duck and Chicken – each of these represent a different attribute.
The Chinese Zodiac has a different animal representing a year on a 12-year cycle. Meaning that the year of the Monkey hasn't happened since 2004 and won't happen again until 2028. The monkey is the 9th animal in the Zodiac and each animal is said to have different attributes. If you were born in the year of the Monkey, you're thought to be sociable and innovative. Every zodiac sign has lucky numbers, colours, flowers and even directions. Next year the year of the Rooster will be celebrated.
Chinese New Year is celebrated with the colour red, which is seen as a sign of good fortune. Red envelopes/packets with money in, called Ang Pow are given on Chinese New Years and are a sign of future success. It is also seen as favourable to give an even amount of money rather than an odd amount. These are very different to Pak Kum, which are white envelopes given at sad occasions like funerals.
There are many taboos, which surround the New Year, these are things that shouldn't be done on the first day of the year.
Washing your hair – this shouldn't be done, as it's a sign of washing away good fortune.
Taking medicine – if you take medicine on the first day this means you will be sick for the whole year.
Wearing black or white – these are mourning colours.
Do you have or know of any Chinese New Year traditions? Let us know!