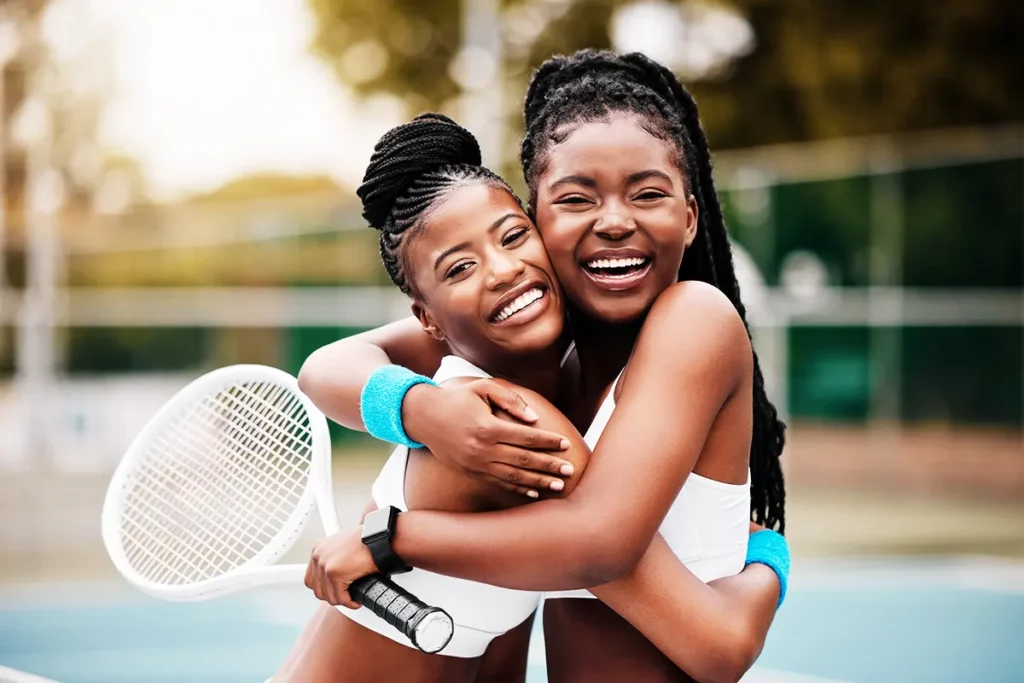 Se denne hurtige guide til tennisterminologi, og lær at forstå, hvor ordene kommer fra. (Svar: for det meste fra fransk!)
Ifølge nogle eksperter kan love i tennis komme fra det franske ord for æg, l'oeuf, fordi et æg ligner et nul. Andre insisterer på, at det hedder sådan, fordi spillet spilles for kærligheds skyld, dvs. uden at der er indgået nogen væddemål. Ironisk nok bruger franskmændene ikke ordet love i deres spil. De kalder det zero.
Deuce (denne betegnelse bruges, når stillingen er 40-40 i tennis). Man mener også, at den kunne stamme fra fransk. Dette udtryk kunne stamme fra ordet deus, der er gammelt fransk for to, eller fra à deux de jeu (som betyder to point fra spillets afslutning).
Let (når en bold rammer nettet, når den bliver servet) kunne have fået sit navn, fordi dommeren "lader" dig (lets you) prøve igen. En anden mulighed er, at det er en forkortelse for filet, som er det franske ord for net.
Endelig mener man, at ordet tennis kunne stamme fra det franske ord "tenez" (fra verbet tenir), der betyder at holde, modtage eller tage. Oprindeligt blev det råbt af serveren for at lade modstanderen vide, at en bold var på vej i hans eller hendes retning.
For andre franske ord og sætninger, som f.eks. dem nedenfor, kan du prøve uTalk.
Est-ce que vous jouez au tennis ? (Spiller du tennis?)
Je préfère le football. (Jeg foretrækker fodbold.)
Er du stadig ikke begyndt på fransk med uTalk? Prøv uTalk French, og få 40 % rabat. Øjeblikkelig adgang, tilgængelig på alle dine enheder.