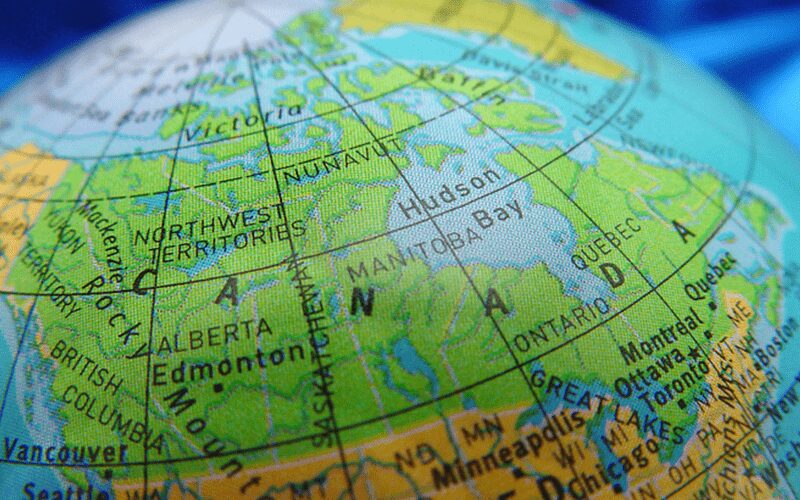 By our multi-lingual friend Brian Loo Soon Hua aka uTalk's Language Guru
Did you know that Canada was almost named Efisga? Or, even more unusual, Hochelaga? Imagine the jokes Americans would have been making about their Efisgan or Hochelagan neighbours to the north!
Thankfully, "Canada" came into official use in 1791 when the Province of Québec (named after the Algonquian word for "where the river narrows") was split into English-speaking Upper Canada (later Ontario) and French-speaking Lower Canada (later present-day Québec). In 1841, the two regions were united into the Province of Canada. However, the nation of Canada as we know it came about in 1867 when the provinces of Canada, Nova Scotia and New Brunswick were finally united.
Now, where did the name "Canada" come from?
"Canada" is derived from the word kanata, from a now-extinct Saint Lawrence River Iroquoian language, meaning "settlement" or "village". In Mohawk, a closely-related language, the usual word for "town" is still kaná:ta'. The Iroquois had a few settlements or kanata throughout the Saint Lawrence River Valley, including Stadacona (modern-day Québec City) and Hochelaga (modern-day Montréal).
Interesting trivia: In 1867, among the names suggested for the newly-formed nation were: Albertsland (in honour of Prince Albert, Queen Victoria's husband), Victorialand (no guesses as to which "Victoria" this land was dedicated to), Efisga (an acronym of English, French, Irish, Scottish, German, and Aboriginal), Hochelaga (from the native name for Montréal) and even Tupona (standing for The United Provinces of North America).
Thankfully, common sense prevailed and Canada was born!
Canada here we come!  The uTalk team is getting ready to go to this year's Langfest in Montreal ( Aug 24-26) where, as an event sponsor,  we'll be finding out even more interesting stuff about languages.   Check out our social media for updates.