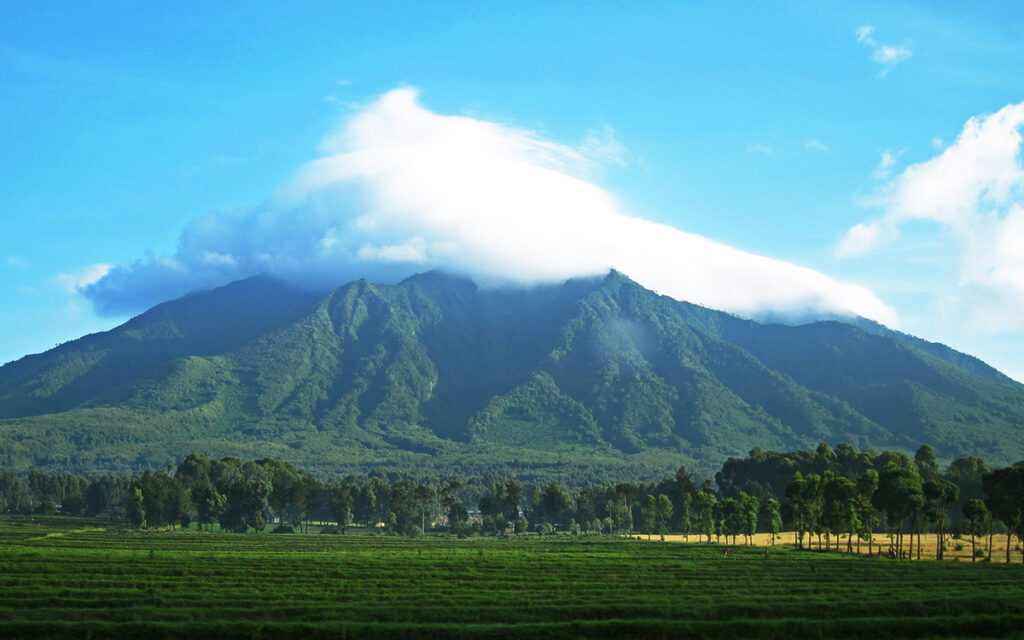 How much do you know about Kinyarwanda, one of Rwanda's four official languages? Closely related to Kirundi, one of the more recent additions to our app, Kinyarwanda is spoken by around 13 million people all over the globe. In this post, learn more about Kinyarwanda, including some words and phrases that might just come in handy!
Where is Kinyarwanda spoken?
Kinyarwanda is a Bantu language spoken primarily in Rwanda. It is also spoken in the Eastern Democratic Republic of Congo and parts of southern Uganda, where it is known as Rufumbira.
There are around 13 million speakers of Kinyarwanda and in Rwanda, it is spoken by almost all the native population. This is unusual for languages across the African continent, as borders for nation states were historically drawn up without any regard to the populations who originally lived there.
Together with Kirundi, Kinyarwanda forms the Rwanda-Rundi dialect continuum. This means that Kirundi and Kinyarwanda are very similar, and there are a host of other languages and dialects that are also intelligible to speakers of either language.
Kinyarwanda is also one of Rwanda's four official languages. The other three are English, French, and Swahili.
Is Kinyarwanda a tonal language?
Just like Kirundi, Kinyarwanda is a tonal language. It has two tones, high and low, though syllables with a low tone may also be considered to be toneless. There is a very complex set of rules behind tones in Kinyarwanda, so one of the easiest ways to learn them is to listen to native speakers and copy their pronunciation and intonation.
What are some useful Kinyarwanda words and phrases?
Our app has 2,500 useful words and phrases, so we've collected some of them here. You can see their translations in Rwanda's other official languages, too.
Don't forget, if you want to hear the audio, then give our app a try!
| English | Kinyarwanda | Swahili | French |
| --- | --- | --- | --- |
| Hello | Muraho | Habari | Bonjour |
| Goodbye | Murabeho | Kwaheri | Au revoir |
| Please | Nyaboneka | Tafadhali | S'il vous plaît |
| Thank you | Murakoze | Asante | Merci |
| Yes | Ego | Ndiyo | Oui |
| No | Oya | Hapana | Non |
| How are you? | Amakuru maki? / Umeze gute? | Habari yako? / Hujambo? | Comment ça va ? / Comment allez-vous ? |
| I'm fine, thanks. | Ni meza, murakoze. / Meze neza urakoze. | Salama, asante. / Sijambo asante. | Ça va bien, merci. / Très bien, merci. |
| What is your name? | Witwa nde? | Unaitwa nani? | Comment vous appelez-vous ? |
| My name is… | Nitwa… | Ninaitwa… / Jina langu ni… | Je m'appelle… |
| beautiful | mwiza | mzuri | belle |
| I love you | Ndagukunda | Ninakupenda | Je t'aime |
| one | rimwe | moja | un |
| two | kabiri | mbili | deux |
| three | gatatu | tatu | trois |
| ten | icumi | kumi | dix |
Recommended: A Beginner's Guide to Swahili
We hope you've enjoyed learning more about Kinyarwanda with us today! You can always learn more by checking out the uTalk app. Every language on our app (over 150 of them) features 2,500 useful words and phrases, all voiced by native speakers. You'll get 26 free starter words to begin with, so why not give it a try?
Happy language learning!