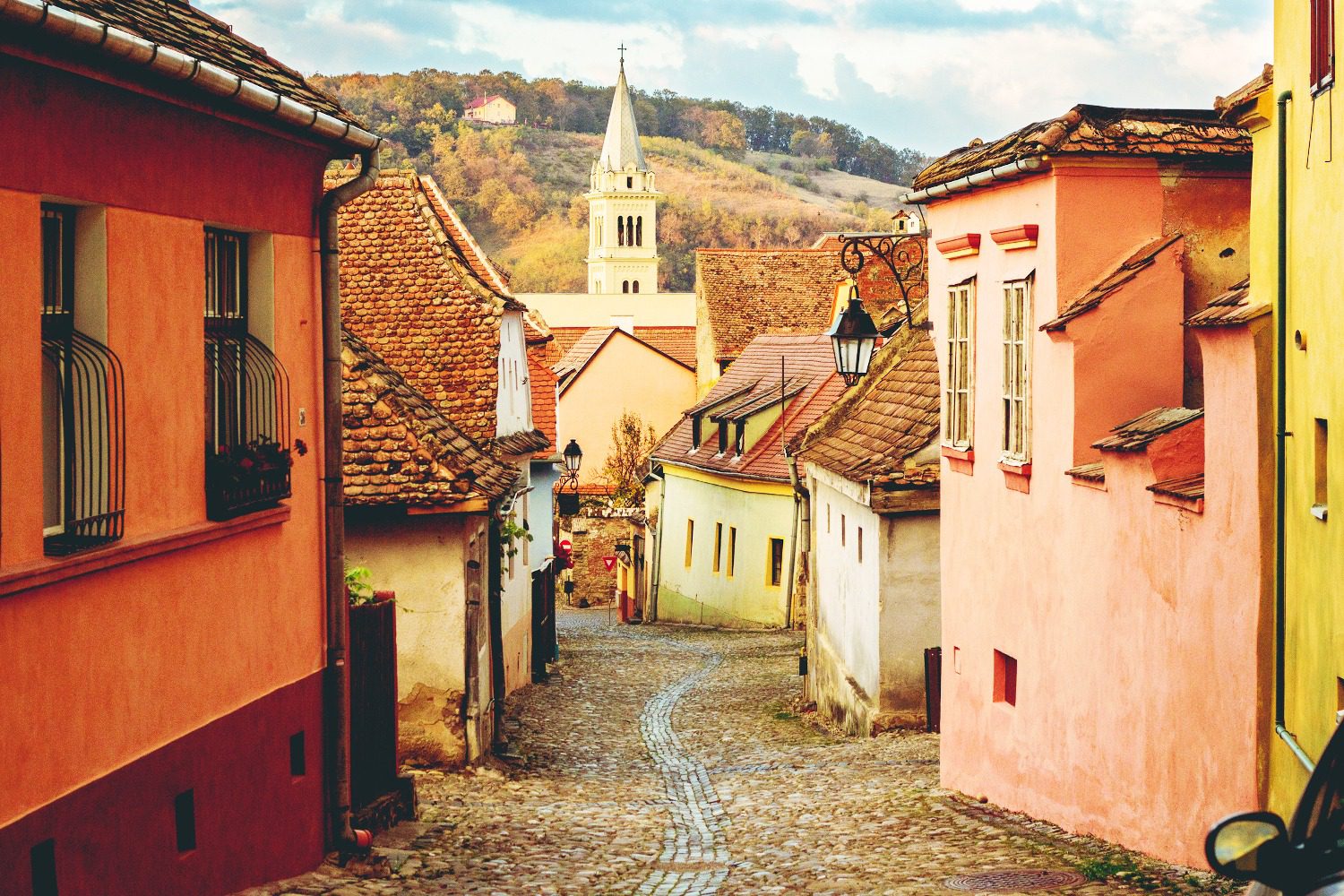 The Junior Language Challenge is a national competition for children aged 10 and under across the UK. One of the goals of the competition is to give young learners the chance to discover exciting new languages, and this year we've chosen Romanian as the first language.
But how much do you know about this European language? Here's Ioana's introduction to her mother tongue…
Some other fun facts about Romanian
The Romanian language is 1,700 years old and is the only Romance language spoken in Eastern Europe. That's why you'll be surprised how many similarities it has with French, Spanish, Italian and Portuguese. However, it also retains a number of features of old Latin and also contains many words taken from the surrounding Slavic languages, as well as from German, Greek and Turkish.
The name "Romania" comes from the Latin word "Romanus" which means "citizen of the Roman Empire."
Something that might come in handy is that Romanian is a phonetic language, so words are pronounced as they are spelt. Yay!
A foreigner trying to learn or speak Romanian can expect positive reactions from native speakers. Most Romanian will certainly appreciate the fact that you are making an effort to speak their language.
Romanians tend to be very good at foreign languages, they start learning as early as six years old in school either English, French or German and they add a second language at the age of 11. The majority of young people speak very good English and some of them even another one or two languages.
Romanians love meeting new people and making friends; they are also renowned for their hospitality, so if you speak Romanian you have a pretty good chance of having a blast if you're visiting this country.
And speaking of travelling, Romania has amazing landscapes. In fact, Romania's Carpathian Mountains are home to the largest undisturbed forests in Europe.
Don't deny yourself the ease of ordering delicious Romanian food that comes in generous portions, and you're guaranteed to remember a trip to Romania as one of the best you've ever had.
La revedere și mult succes (goodbye and good luck)!
If you're a parent or teacher of children aged 10 and under in the UK, visit juniorlanguagechallenge.com to find out more about our annual competition, which is now open! Entry costs just £5, which is all donated to our fantastic charity, onebillion.