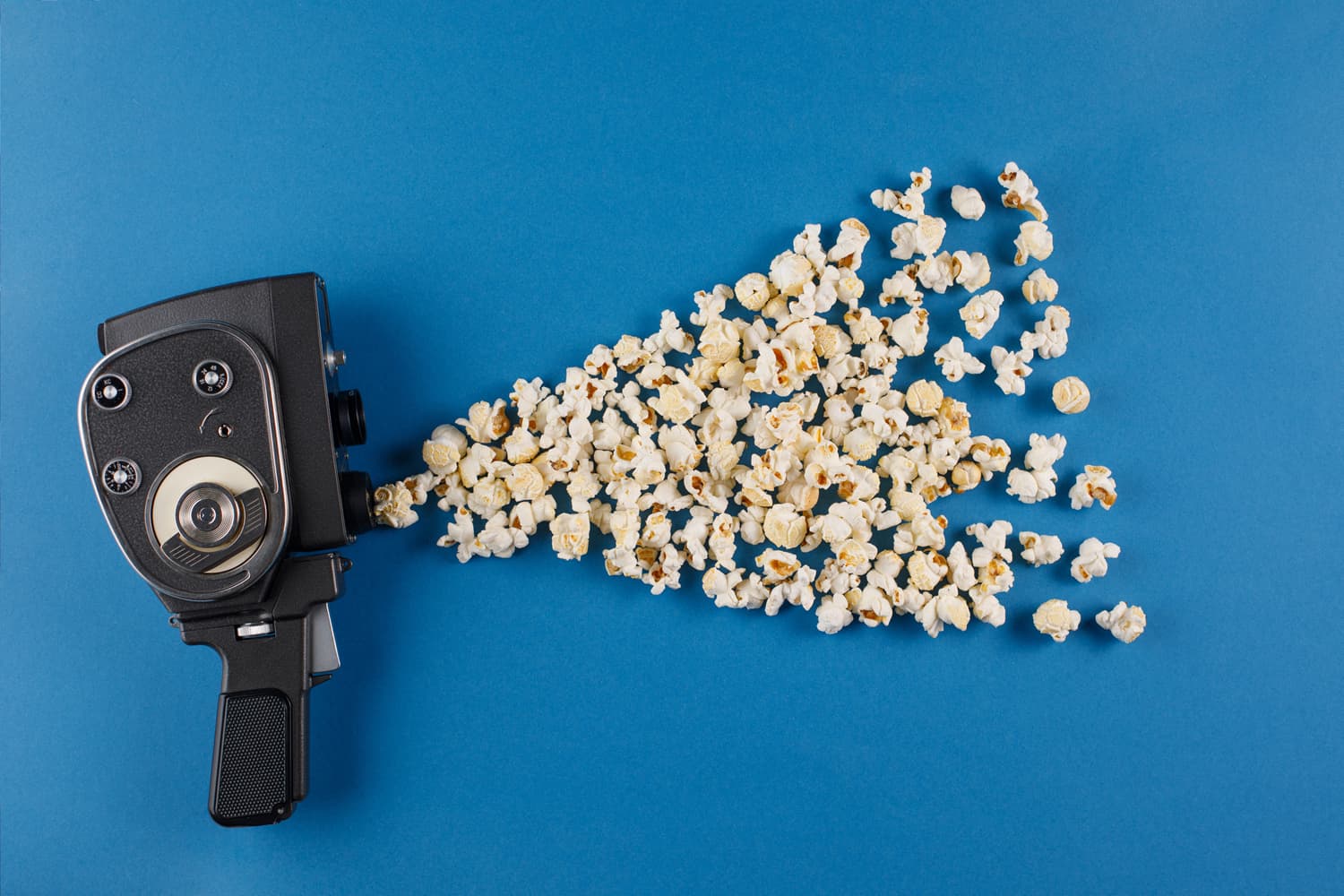 South Korean film, Parasite, has the potential to be a game-changer at the 92nd Academy Awards this weekend. Could this movie bring the 'local' awards ceremony kicking and screaming into an international world, or will it prove that the largest film event of the year still has a long way to come?

It's only recently that the Academy Awards changed the name of one of their categories from Best Foreign Language Film to Best International Feature. April 2019, in fact, which raises a lot of questions about how the Academy sees itself and the movies it judges as the best of the year, in any category.

What makes an international film is the first one. When US-made films are increasingly performing well globally and in fact, in certain cases, being made to appeal to specific international markets, then aren't those international films?

Not according to the Academy. Their guidelines are that each film must be feature-length (more than 40 minutes long), produced outside the United States and with a dialogue track that is predominantly non-English. So, what makes an international film seems to be more about language than culture. This can be seen in the array of films that were eventually nominated for this year's awards, or, perhaps more accurately, in the ones that were not chosen.
Which films did get through?
Five films have been nominated, from five different countries: Les Misérables (France), Honeyland (North Macedonia), Corpus Christi (Poland), Pain and Glory (Spain), and Parasite (South Korea). Aside from the fact that we'd all like to know who asked for yet another adaptation of Les Mis, there's one clear stand out in this list.

Parasite.

Parasite is interesting for two reasons. For one, it's the first South Korean film to ever be nominated for an Academy Award. For another, it has also been nominated for Best Picture (as well as Best Director, Best Original Screenplay, Best Production Design, and Best Film Editing) and, if it wins, it would make history as the first film that qualifies as an international feature to take the top prize.

Of course, Parasite's dialogue is all in Korean, so as to even qualify for Best International Feature, but its story and issues of class struggle seem to have resonated worldwide. It helps, too, that its director, Bong Joon Ho, has had a series of critically-acclaimed box office hits (The Host, Okja) and has even made his own more 'international' film. Snowpiercer, a joint South Korean-Czech venture, was released in 2013 and stars Chris Evans, Octavia Spencer, Tilda Swinton, and John Hurt, among others. Approximately 80% of the film was shot in English and with a budget of $40 million, it also remains the most expensive Korean production ever made.
The Oscars – A 'Local' Affair?
Despite the recognition of a Best International Feature, it can be said that the Academy Awards are not as global as they could be.

And it has been said; specifically, by Bong Joon Ho. In a 2019 Vulture article, he said that the Oscars are 'very local', which makes sense when almost all the films which are nominated for that most prestigious award—Best Picture—are English-language productions and all the winners have been. For a filmmaker who has built the vast majority of his career outside of that bubble, the Oscars become less important; what value can you place on a prize you are never expected to win because of such a fundamental thing as language?

Would anything change, anyway, if the Best International Feature category was scrapped and instead, all films had to be considered for Best Picture? Judging by the Euro-centric nature of the Best International Feature nominations this year, perhaps not. Italian and French films have always dominated the category (14 and 12 wins each since the category was first created in 1947) and aside from Japan, the top ten countries in terms of winners are all based in Europe.

So, would Europe and English-language films continue to dominate, or would a change perhaps clear the way for any other of the 129 countries that have submitted films to the Academy over the past 73 years?
When Language Doesn't Matter
Then, of course, comes another problem, to do with another film that was submitted for Best International Feature this year. Lionheart, a Nigerian film that was directed by and starred a Nollywood great, Genevieve Nnaji, was rejected—because it contained too much English.

Nigeria is a country that is home to over 500 different languages, one of which happens to be English because it was a colony up until 1960. English is the official language of the country and despite the fact that the film does contain dialogue in Igbo, a language widely spoken in Eastern Nigeria, it isn't the predominant language on the track.

Except, that only applies in the case of English. An Algerian film, Papicha, was also submitted for consideration this year and its dialogue is mainly in French. French might not be an official language of Algeria, but it is used in administration, business and education and all because it was part of the French colonial empire.

This looks like a slap in the face, then, to many former British colonies—their films depict cultures that are, for the most part, vastly different to the English-speaking west, so often too 'international' to be considered for Best Picture, but then if they are made in English, they are suddenly not quite international enough.
Parasite: A Game Changer
What this basically all means is that Parasite has the potential to change the face of the Academy Awards—if the Academy let it. If a truly international film—set in South Korea, with its dialogue in Korean—proves that it can tell a globally relatable story, then will the Academy even need the two separate categories anymore?

Only time will tell. For now, watch the trailer and see what you think.

And if you'd like to read more of what we think of films before you watch the Oscars on Sunday, here's some posts we've rounded up for you:
The Uncertain Nationality of The Artist
All-Singing, All-Dancing: Bollywood, the Gem of Indian Cinema